We work with the best in 
home automation
From the convenience of a single, easy-to-use app, control your lighting, climate and entertainment with a smart home system that is perfectly personalized to the way you live.
Already have an automation system in your home but unsure about whether it's operable? Schedule a free consultation, and we'll assess your system and help you customize a solution.


Whole Home Distributed Audio & Video
Listen to your favorite music and stream video content in every room of your home with Whole Home Distributed Audio & Video solutions. Centralized systems use wireless networks, speakers, and controllers, and they are compatible with most mobile devices and streaming services so that you can enjoy your media experience with ease – regardless of where you are in your home.
lighting control & MOTORIZED WINDOW TREATMENTS
Simplify your home lighting system and increase energy efficiency with Lutron® Certified Lighting Control & Motorized Window Treatments. These intelligent lighting systems allow you to effectively control your entire lighting environment with a single wall switch, smartphone or tablet, as well as program "on" and "off" times that coordinate with the changing seasons of daylight.
It only takes a moment to transform your home into a comfortable oasis with a Climate Control system, which can achieve the perfect temperature for you. Regulate heating and cooling with a personalized climate routine based on time of day, day of the week or day of the year to fit your lifestyle and needs across the seasons.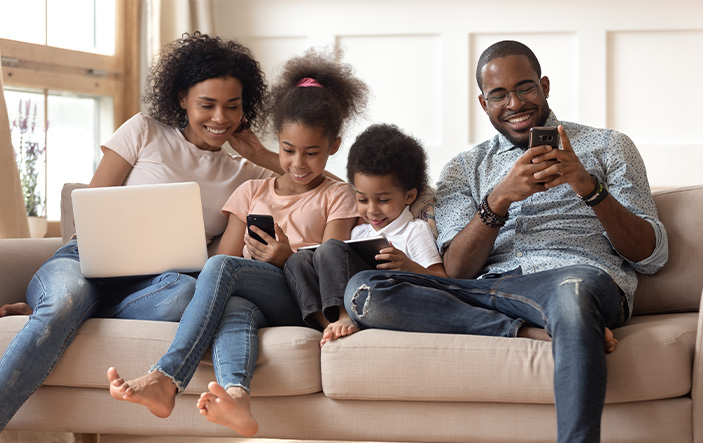 Upgrade to Wi-Fi 6 and reliably connect from anywhere in your home with consistency, stability and speed. BeamFlex+ patented technology elevates Wi-Fi performance by enabling APs to proactively select the best signal path for Wi-Fi transmission and reception with smart antennas and patented software algorithms – ensuring your network can adapt and grow with your other smart home needs.